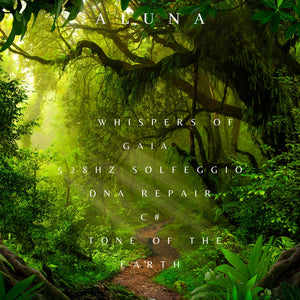 22 min. Sound Journey

We created this sound journey with the intention to invite the listener to tune in and reconnect with mother earth and listen to her loving guidance for those times of great transitions and awakening of humanity.
The Solfeggio Frequency 528hz is supposed to be a frequency that harmonizes, repairs and activates our DNA. Some say it's a divine frequency that helps to manifest miracles.
The tone C# is believed to be the resonant tone reflecting the frequency of mother earth.
We suggest that you listen with headphones in a quiet place and make yourself comfortable. Setting an intention to connect with the Earth and recieve guidance from her can help to amplify the experience.
Buen Viaje & Pura Vida
Steffen & Maywa