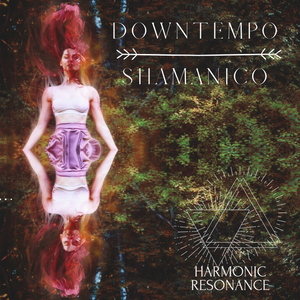 After the success of "DEEP SHAMANIC JOURNEYS" we are happy to announce "DOWNTEMPO SHAMANICO" by Steffen Ki – his latest and yet biggest Loop Pack.
DS was created for producers, sound healers, yoga- and meditation teachers, breath work facilitators, ecstatic dance dj's, medicine musicians and sonic shamans who are looking for  deep organic, groovy, emotional, enchanting, melodic and shamanic sounds for their productions and performances.
Enjoy the magic of the loops and insert them into your favourite DAW or DJ-Software.
Here is what you get:
The pack comes with over 400(!) Loops covering all elements needed for a deep,emotional,melodic,organic, shamanic downtempo track.
KICKS (soft and hard depending on the vibe you are looking for)
BASSLINES (Super low groovy Subs, and melodic Basslines for harmonic flow)
TRIBAL- WORLD- AND ORGANIC PERCUSSIONS (those loops provide your track with a unique organic signature sound and add african and south-and meso-american grooves to your tracks)
DRONES (for that earthy grounding and mystical atmosphere)
WARM SYNTH PADS & TEXTURES (evoke deep emotions and color enchant your tracks with Chord Progressions and melodic Textures)
SYNTH MELODIES (to give your tracks more dynamic and a leading voice)
NATIVE INSTRUMENTS (like flutes, ocarinas, kalimbas and more for the authentic Caribbean -and Jungle-Vibe)
MYSTICAL ATMOS (instrumental, natural and vocal atmosphere sounds add interest to your tracks and support your story)
NATURE RECORDINGS (high quality nature field recodings bring the healing frequencies of mother earth into your productions. Birds Singing, Water Flowing, Wind Blowing, Rain tapping, Thunder clashing, Fire crackling... The jungle and forest by day and night... For every mood there is the perfect soundscapes)
What do you need to use DS?
You can
import the samples into your fav DAW or DJ-SOFTWARE (the loop tempo is 80 BPM and the Key is Cminor)
Thanks for supporting our mission to raise the vibration of the planet in your unique way!
 If you experience issues with the download please contact me on medicinemusic@posteo.de I am happy to help you out and make sure that you receive what you have ordered, however there will be NO REFUNDS once you have placed an order.